We are looking for volunteers to help us open up our school at 7:30am. Without your support, the school cannot open with adequate supervision until 7:45am. First bell will be at 8:10am. Instruction starts promptly at 8:15am!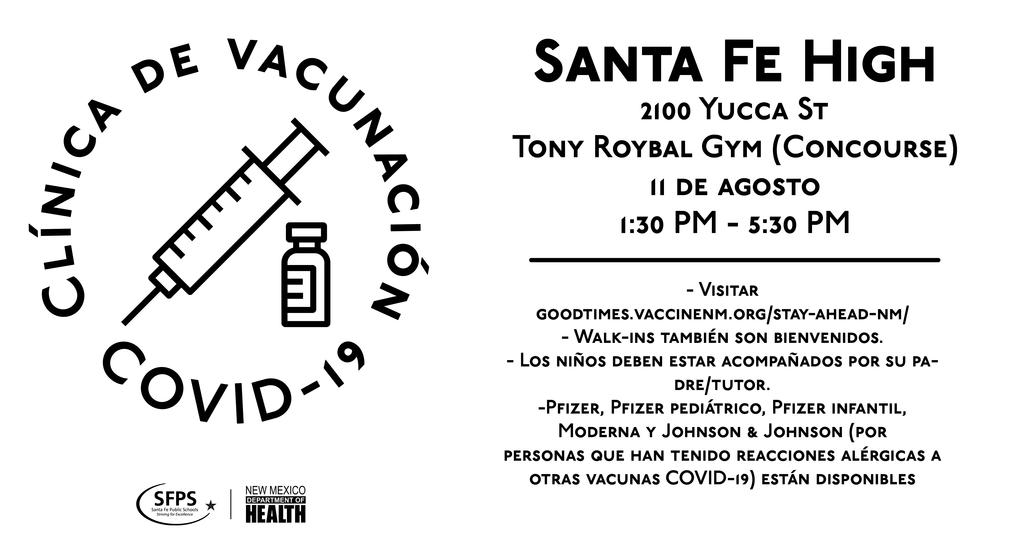 We cruise up the Arroyos and Santa Fe river from Carlos GIlbert Elementary to the famous waterway that has played a part in Santa Fe history for over 400 years known as the Acequia Madre (Mother Ditch). This irrigation system fed into the city's wells, fields, and fed crops throughout the centuries for the residents of Santa Fe. It was so important that it would be cut off in times of siege to disable basic necessities. On the banks of this famous inlet is Acequia Madre Elementary School. This institution is adorned with murals, local artist paintings and cultural treasures but also a number of programs for the student body: --Gardening Program from K-6 --Violin 3rd and 4th Grade --Performing and Visual Arts Focus --National Dance Institute (NDI) --Yearbook --Basketball --Swim Team --Community Gatherings and interactions Acequia Madre Elementary School is a small school community that is dedicated to all students being educationally successful, physically sound, socially aware and artistically inspired. The students learn through STEAM (Science, Technology, Engineering, Art and Math) and engage with computer science opportunities. Their weekly creative Math/Computer Science after-school club "Eureka" focuses on computational and critical thinking skills. They use Responsive Classroom to build and maintain a strong culture of mutual respect and kindness while centering student ownership and voice. With one class per grade level and one additional, rotating class that's added each year depending on enrollment, their accomplished staff teaches high academic standards while engaging families in their child's life through their creative arts curriculum.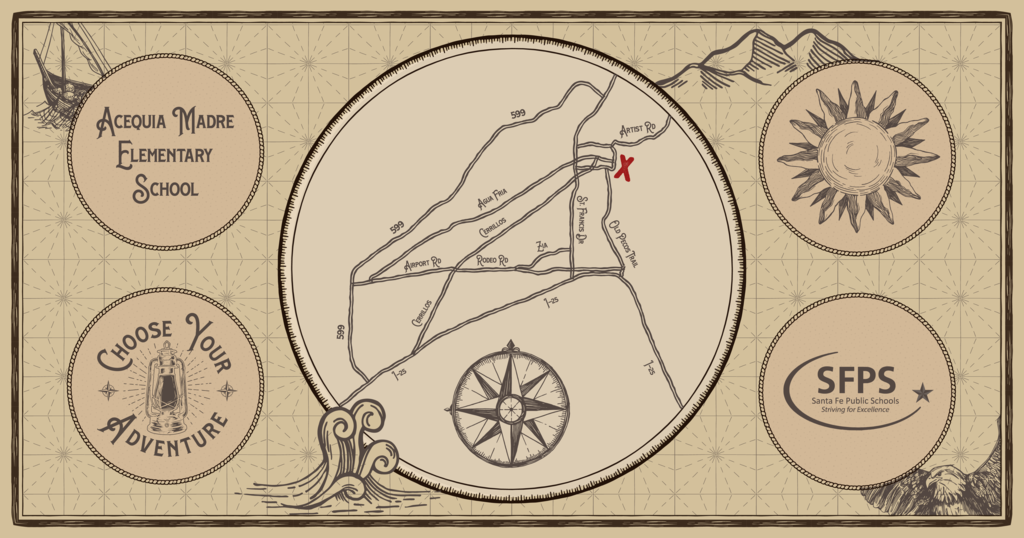 Dear families, As you may have heard or seen, in order to assure consistency and equity across the district regarding instructional minutes, SFPS worked with the union representing staff, and with bus transportation, to create a consistent start and end time for all elementary schools. Instruction this coming school year will start promptly at 8:15 am and end at 3:00 pm Monday through Thursday. On Friday, our half day, instruction will end at 12:45 pm. I am planning on opening up the school at 7:30 am like last year to support parents who rely on an earlier drop off. Please let us know if you can help us out with supervision from 7:30 am - 8:15 am (or a shorter time slot) so we can make this happen together! Breakfast will be served for those that have applied at full price, reduced price, or free (depending on your responses) from 7:30 am - 8:00 am in the gym or outdoors, depending on the weather. Please find more information, including prices and the application link, here:
https://mims.sfps.info/article/771812
Thank you and enjoy your week, Dr. D.
Dear AMES families, Our PTC budget meeting will take place on Monday, August 1st from 12pm-4pm. Feel free to join onsite at our school or tune in using the following link: meet.google.com/ror-yykb-niu

The Board of Education is looking for your input on the redistricting of school board member boundaries! This is NOT the rezoning of schools, the change is only to the boundaries of school board members. Learn more:
https://www.sfps.info/o/sfps/page/redistricting

Santa Fe Public Schools has so much to offer. Let us take you on a Journey Through SFPS. Over the next six weeks, we are going to travel across Santa Fe, making a stop every day at a destination (school) to show our voyagers (students) what makes each destination special. Come along for the journey, and Choose Your Adventure at Santa Fe Public Schools.


Wondering what the Air Quality Index is or where the smoke in the air is coming for? You can find out here:
https://fire.airnow.gov/#

HAPPY MOTHER'S DAY TO ALL MOMS!!! SFPS celebrates your tireless support, sacrifices, and love! We thank you!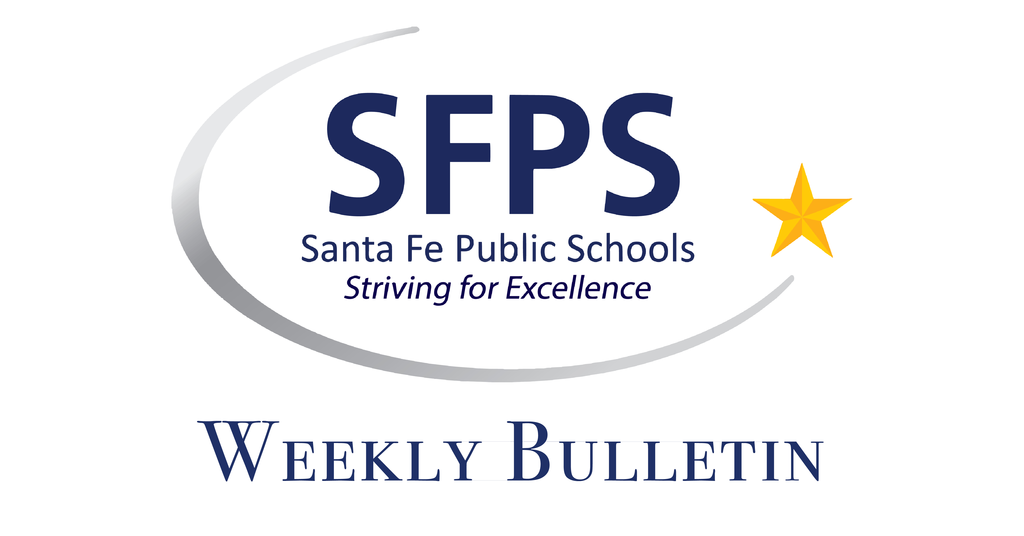 We are loving the new app! Access documents, news updates, and even emergency notifications, right from your pocket! Have you downloaded it yet? Download for Android:
https://bit.ly/3JmeZhA
Download for iPhone:
https://apple.co/3v3qvt5

Expecting an email from us but haven't gotten it? Check your Spam folder! Occasionally our PreK Lottery, K-12 Lottery and Registration emails end up in Spam folders, so make sure you double-check! If you need further help, call 467-4111!

Do you have a teacher or educational support professional (ESP) that you can't stop talking about? Are they are just so exceptional, you want the world to know about them? Nominate them for Teacher of the Year or ESP of the Year! Nominations are accepted until April 25th. Nominate here:
www.sfps.info/page/teacher-and-esp-of-the-year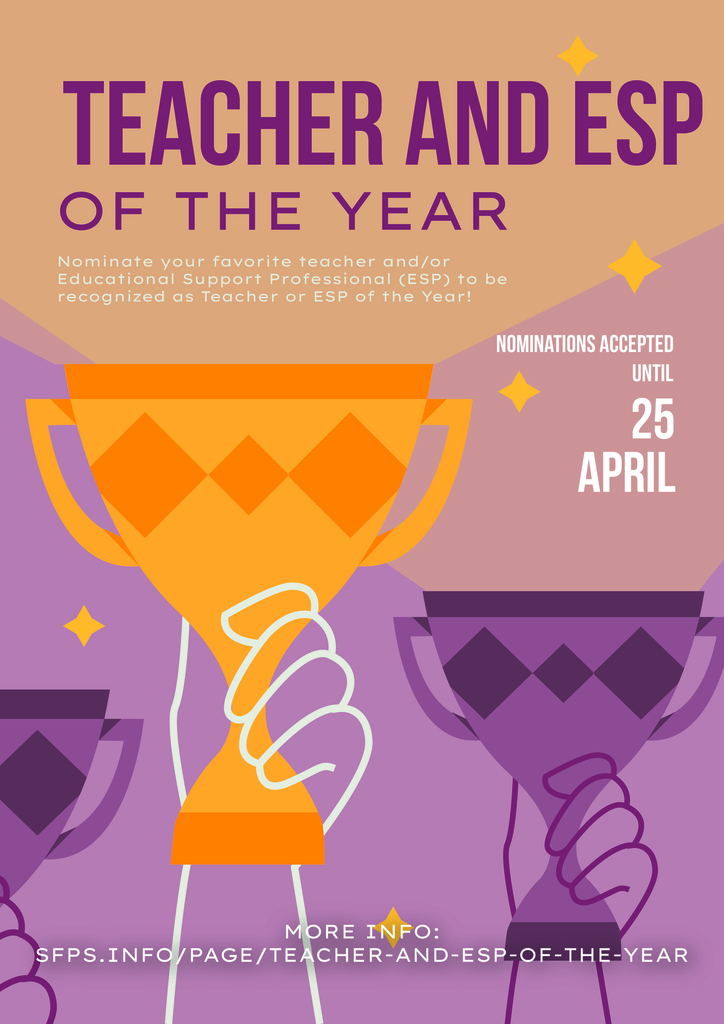 School Library Month is the American Association of School Librarians' celebration of school librarians and school libraries! SFPS would like to recognize our friends at libraries, in the United States and abroad, for the work they do!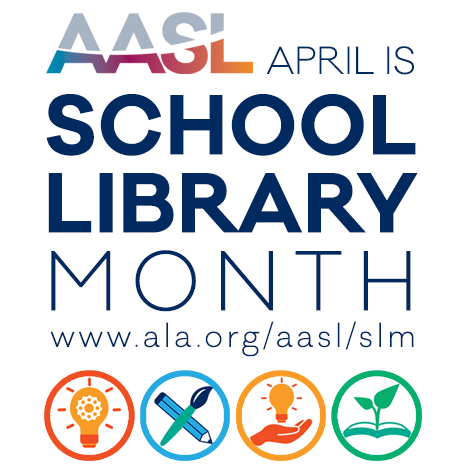 Join us on May 1st for the Inaugural SFPS Golf Tournament at Marty Sanchez Links de Santa Fe! Teams are $500, individual player is $125. There will be lunch, awards and entertainment! Sponsorship opportunities are available! Contact
sfpsgolftournament@sfps.k12.nm.us